We offer our clients a valuable external RESOURCE that they can use at any time. Contact us today to find out how we could work with your business.

testimonials
Curtis Associates
"Things sometimes happen for a reason. This was certainly the case with the MJ Marketing Group. Márton impressed me as an unpretentious, competent, honest and creative professional. Márton was versatile enough to provide a one stop marketing shop and represented value for money whose return on funds we invested could easily be measured. I recommend MJ Marketing Group without reservation and would be happy to discuss his performance with any prospective clients." Chris Curtis - Managing Director
Gregory & Carr Funerals
"We appointed Márton to conduct a very comprehensive marketing and branding audit for our business. He has given the business a fresh new strategic direction and I would recommend the MJ Marketing Group to any business ." Graham Stewart - Ex-General Manager
UPA of NSW
"Over many years working with different marketing agencies, Márton Jakab of MJ Marketing Group has been the only person that has taken the time to fully understand our business. Over the last couple of years working with Márton, he has listened to our concerns and ideas and has provided our Organisation with exceptional personalised service that has provided UPA with leads that have resulted in the sales of units for our business" Stuart Leverton - District Manager
Bledisloe Australia
"It is with pleasure that I provide this recommendation for Marton, whom I worked with in the development of the marketing and re-branding strategy strategy for our NSW businesses in 2009 and 2010. Marton was an active facilitator and he was instrumental in pulling together a range of ideas into a plan that helped to re-brand the company image and to maintain a strong community and customer focus within the NSW group. As a Marketing professional, Marton has the skills to develop and closely monitor the marketing and business plans from inception to a successful conclusion. Marton is a personable, sincere and caring individual and I recommend him with confidence." Brian Gill ex-COO Bledisloe Australia
Electronic Retail Solutions
"Márton has truly been an asset to our business. He quickly understood the market and our marketing problems and has guided us through the process. He identified strategies that made sense and our jobs have been easier having him on board. He is now implementing the re-brand and positioning of our business and has started to create some brilliant creative that is advanced for our industry." Nigel Lovell - Chief Executive Officer
Maestri Tower Investment Group
"From concept to creation, MJ Marketing have demonstrated unsurpassed vision to create exactly what we expressed tying this to a high work ethic, professional precision and most importantly a reliability MTIG continues to achieve with Márton's support." Andy Yang - Managing Director
Warwick Williams Real Estate
"Marton is a true professional who has both the creative and the business aspects of the project fully covered. Nothing is too much trouble, very responsive and great value. Understands the business / marketing essence of the brief instantly." Larry Parker - Sales Consultant
Mike Veysey Consulting
Marton Jakab is a very well experienced marketing expert who helped me start up my successful traffic engineering and transport planning business. He provided excellent strategic advice, right down to such details as webpage and business cards! Marton has his own business now, but has held executive positions with medium to very large listed companies. I have no hesitation in recommending him for any marketing/ advertising/ sales or business development work." Mike Veysey, Principal, Mikeveyseyconsulting Pty. Ltd.
Retro Electrical
"It was really easy to work with Márton. He gave me the marketing advice I needed for my small business. He created marketing material that was well written and it looked great. As a small business, you don't have a lot of money to spend on marketing and creative. However, Márton created what I
needed at a very reasonable price. I would recommend Márton of the MJ Marketing Group to any business." John Englezos - Director
REFERENCES
Payce
"Payce needed a creative marketer to come in and work with sales and myself to generate leads, sell apartments and put The Waterfront at Homebush Bay on the map. Márton really made this happen and I would recommend him to anyone ." Basil Klevansky - Ex-General Manager
Meriton
"Márton was the perfect marketer to make changes at Meriton because he had fresh ideas and the confidence to deal with Mr Harry Triguboff. He shook up the way that we marketed our products for many years and it worked well. I still work with Márton now because he is extremely methodical, strategic, excellent at what he does and creative." Jim Keats - Ex-Sales Director
Download our credentials: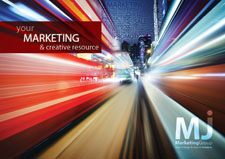 our brand experience
MJ Marketing Group has worked with dozens of brands across many industries Business to Business and Business to Consumer. Some of these clients are:
• Mercedes-Benz
• Gregory and Carr Funerals
• Auto One Parts & Accessories
• James Hardie Windows & Doors
• WC Penfold Stationers
• Pioneer Building Products
• Bledisloe Australia
• Electronic Retail Solutions
• ATM Serve
• Phil Gilbert Toyota and Mitsubishi
• Marshalls
• Morrisons
• Rome Euro Windows
• Macarthur Nissan
• CSR Bradford Insulation
• Stratco Home Improvement Stores
• Stratco Outback
• Apollo Blinds
• King of Knives
• Asia Online
• Dollar Growth Financial Group
• Energy Australia
• OHS Safety First
• Mike Veysey Consulting
• Energy Australia
• Krunch Fitness
• Funeral Industry Association (WHS Safe Handling - Safe Funeral project)
• Plumbwise Plumbing Services
• Retro Electrical
SPECIFIC PROPERTY EXPERIENCE
• Meriton (NSW & QLD)
• Meriton Serviced Apartments
• Payce Consolidated
• CB Richard Ellis - Commercial
• Winten Property Group
• Wincrest Homes
• Warwick Williams Real Estate
• Metro Commercial
• UPA Sydney North – Aged Care Services
• Luxcon Developments
• Monarch Investments
• Curtis Associates
• Sydney Residential
• Sydney Property Team
• Taylor Woodrow
• Australand
• Cosmopolitan
• Landcom
• Marsim
• Property Buyer
• Gerber Properties
• Property Buyer
• Maestri Towers Investment Group
• CPC Property Consultants