Marketing plans, brand audits, press campaigns, marketing collateral design and production,branding, radio, electronic direct mail, TV, online, web design, direct mail, printing, promotions.

creative portfolio
The MJ Marketing Group has worked with dozens of clients across many industries. Produced hundreds of campaigns and wriiten dozens of marketing plans for SME's and large corporate business.
Below is only a small sample of some of the work that the MJ Marketing Group have worked on. Please click on the image below to download the portfolio.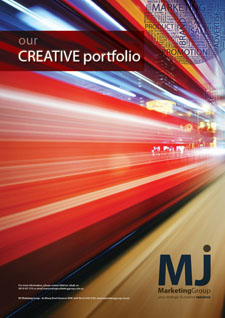 For a full credentials and creative portfolio presentation, please contact us for an appointment or call Márton Jakab on 0414 431 010.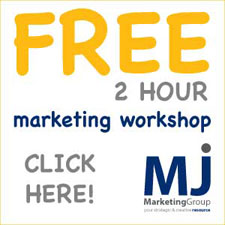 CASE studies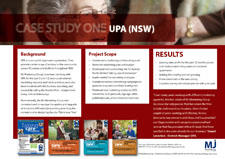 CASE STUDY 1 - UPA Sydney North Aged Care Services
UPA provide a wide range of services to the community across 45 centres and facilities throughout NSW. MJ Marketing Group have been working with UPA for the past 3 and 1/2 years as an external marketing resource and has in previous years also been involved with the business launching and succesfully selling the Rosetta Park - independent living units in Wahroonga. read more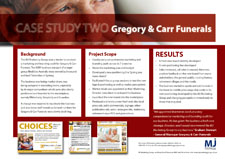 CASE STUDY 2 - Gregory and Carr Funerals
The MJ Marketing Group conducted a marketing and branding audit for Gregory & Carr Funerals. Part of a larger group Bledisloe Australia, it had 7 branches across Sydney. The business was losing market share and was being outspent in marketing terms by its competitors. A change was required to rejuvinate the business and also boost staff morale as funeral numbers for Gregory & Carr Funerals were slowly declining. read more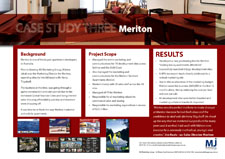 CASE STUDY 3 - Meriton
Prior to forming MJ Marketing Group, Márton Jakab was the Marketing Director for Meriton. The business at the time, was going through a quiter construction and sales period due to the imminent Global Financial Crisis and rising interest rates. Housing affordability was low and investors were dropping off. It was time to re-fresh the way Meriton marketed and sold and leased its apartments. read more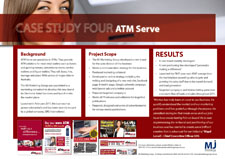 CASE STUDY 4 - ATM Serve
ATM Serve are specialists in ATMs. They provide ATM solutions for most retail outlets. They sell, lease, hire, manage and place ATMs across all major cities in Australia. The MJ Marketing Group was appointed as a marketing consultant to develop this new brand for Electronic Retail Solutions and launch it into the market place. Launched in February 2011, the business has grown substantially and has been bought by a global company. read more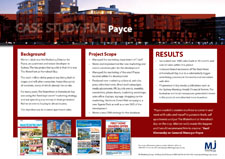 CASE STUDY 5 - Payce
Márton Jakab was the Marketing Director for Payce, an apartment developer in Sydney. The key project being sold at that time was The Waterfront at Homebush Bay. For many years, The Waterfront at Homebush Bay was using the "best kept secret" marketing strategy and not spending any money on lead generation. Rather on events hoping to attract buyers. The objective was to increase apartment sales. read more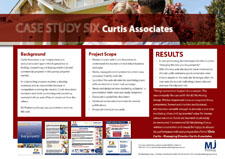 CASE STUDY 6 - Curtis Associates
Curtis Associates is an independent and exclusive buyers' agent which specialises in finding, researching and buying residential and commercial property in the sydney property market. Curtis Associates needed a new fresh positioning and marketing material both on and offline to stand out from the others. MJ Marketing Group was appointed to work on this task. read more