Led by Marton Jakab, we offer your business, experienced senior personnel. The MJ Marketing Group has everything covered.

supplier / partner network - We are bigger than you think
The MJ Marketing Group can take on any project large or small. Any large project always requires resources, especially in the back end to deliver for clients. This is when the MJ Marketing Group supplier-partner network is used. It is made up of a group of professionals who are the best in their field. It includes individuals and small businesses that specialise in particular areas of the marketing mix.
This group of senior specialists includes signage companies, direct mail brokers, CRM experts, market researchers, web developers, video production companies, photographers, the media, printers, promotional companies and many more.
This group of professionals, work with the MJ Marketing Group when and if required in close collaboration in various capacities depending on the project, the campaign and the marketing strategy.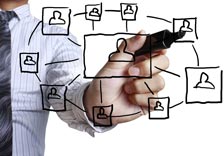 This supplier-partner network has been built up over the past 20+ years. In an industry that is extremely diverse, the MJ Marketing Group feels that it is important to deal with businesses who can work together under a single resource.
Download the MJ Marketing Group Credentials: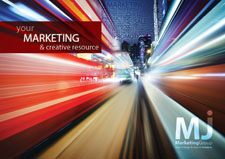 marton jakab - managing director & marketing consultant
Marton Jakab has been in the marketing and communications industry for over 20 years. His experience spans across a wide range of diverse industries including property, construction, automotive, prestige automotive, building materials, aged care, retail, death care, health and fitness, professional services (including accounting, lawyer firms and financial adviser companies). Now, Marton can really market anything to anyone using his broad range of skills and experience.
Marton spent many years in advertising starting his career at Saatchi and Saatchi Advertising in Budapest, Hungary. He worked his way up through the ranks on the account service and strategic planning side of advertising and communications. He has even held senior positions at several advertising and branding agencies as either General Manager or Group Account Director where he worked with dozens of businesses, building brands, developing campaigns and generating leads.
Academic qualifications include a degree in Psychology, a Masters degree in Commerce (majoring in marketing), a diploma in marketing research and a real estate certificate. Together with these educational qualifications and many years of marketing and branding experience, Marton continues to deliver high quality positioning and branding outcomes for his clients.
For many years, Marton was also Marketing Directors of several Sydney property developers, including one of the largest in Australia - Meriton. He also headed up a large team of creative and marketing professionals whilst at Payce, marketing and selling The Waterfront at Homebush Bay now known as Wentworth Point.
Over his career Marton has also:
• Had the privilege to work with dozens of brands both B to B and B to C
• Managed marketing teams and departments and has personally written dozens of marketing plans for a range of clients across many industries
• Has attended dozens of client conferences throughout his career as a guest speaker and facilitator
• Was a direct report for a couple of years to Meriton billionaire Mr Harry Triguboff
• Managed multi-million dollar budgets
george jakab - marketing research director & business advisor
George Jakab is a highly experienced consultant to business and the public service in the area of performance analysis, market research, task + systems restructuring, and adaptive management practices.
In 1988 he formed a small company Media and Social Research International Pty Ltd to concentrate on providing a full range of research based strategic advice to clients within the radio and television sectors; the wider media and telecommunications industry (press, internet, multi-media, telephony); and the service sector (insurance, finance, travel and government).
George has a successful track record in combining innovative qualitative and quantitative research analysis of social behaviour, financial and technology usage trends in the context of demographic movements/changes and fast changing economic circumstances to produce desired business outcomes.
He has been involved in many and varied projects, such as: a large national qualitative/quantitative study in the US to determine the viability of launching a major pay movie channel into the USA cable market; a major review of news presentation for a major commercial TV station in Sydney; an investigation of social attitudes to funeral practices and mind sets.
In the past six years George has also been closely involved in restructuring and market positioning financial services business, to take advantage of potential synergies that could flow from partner businesses widely dispersed in metropolitan Sydney and southern Queensland.
He entered into a partnership with Dollar Growth Business Services Pty Ltd in 2007, to bring together the extensive experience and skill set, based on his social science and economic background to provide high quality advice to all types of business.